About Tru-Bilt Trailers
Your Local Trailer Parts Supplier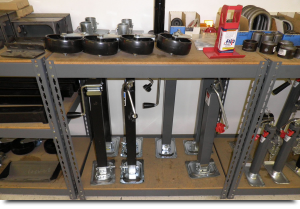 Tru-Bilt Trailers has been a family owned business for over 27 years. Beginning Jan. 1, 2013, a new family will begin their own traditions running the business. Stop by and meet Josh and Kristen Webb.
We service all makes and models of cargo or utility trailers.
Tru-Bilt Trailers offers a full line of trailer parts from various manufacturers to provide you with the largest selection throughout northern Colorado.
We pride ourselves on our customer service, quality repair services and our large inventory of trailer parts for all your needs. Our repair service ranges from the smallest to the largest repairs and anything in between.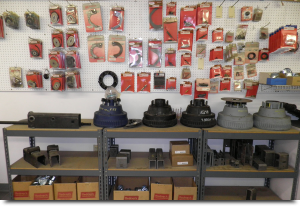 Count On Tru-Bilt Trailers
Periodic lubrication and adjustment of your trailer will ensure it works as it should for years to come.
If we don't have the part you are looking for we can order it for you.
Don't Delay; Come See Us Today!
Our parts department and repair service ensures that you get exactly what you are looking for. This makes Tru-Bilt Trailers the logical choice for all your trailer parts needs. Call or come visit us today to speak with our knowledgeable staff regarding your exact situation.